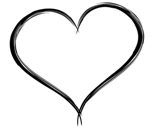 Let's take your message to the masses!
At website alchemy we are…
Dedicated, creative & knowledgeable. We will ensure you get the website you want.
Utilise our experience
We remove the jargon and the uncertainty of website creation and replace them with ease, know-how and quick delivery.
We build great websites!
All our websites are secure, fast and easy to use. We will create a solid foundation for your business online.
Our customers say…
"Thank you John and Serena, for the website you lovingly built, and for teaching us insanely cool techniques. We are incredibly happy with the end result and couldn't have asked for anything better!"
Westridge Florist "It was a pleasure working with Serena and John on developing our new website. In spite of the distance the communication flowed very well, with quick responses from their end. They did a fabulous job with the website."
Mimi Sidwell
Frequently Asked Questions
Why do you work with WordPress?
WordPress (.org) is a fully scaleable and customisable content management system (CMS) on a self hosted platform. In other words, YOU own your website and can do with it as you please! It is designed perfectly for SEO and is easy to manage even for non-technical people.
Where are you based?
We have been travelling since April 2012, and have travelled in 35 countries so far. Website Alchemy funds our quest to make the world a better place and we are able to look after our clients around the world with ease. Our clients are mainly in USA, Canada, Australia, Ireland and New Zealand.
Can I accept payments on my website?
Yes! We can add (almost) anything to your website that you want. Things like payments and eCommerce, videos, free downloads, subscription offers, membership areas and more. Let us know what you require and we will do our best to to make it happen.
What if I need you after my website is finished?
We enjoy long, happy relationships with our clients and are available to you for help, questions and any other future needs. We also have many complementary skills including writing, design, email marketing, video production & social media management. Our (virtual) door is always open.