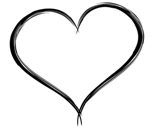 Website Alchemy is made up of a husband and wife team, John Leonard and Serena Star-Leonard. Together we have been working online and travelling the world for the last 8 years.
We are passionate about online business and have many of our own projects, blogs and communities that we are working on at any given time.
We use the income from Website Alchemy to fund our passion project Five Point Five and film people who make a difference to their communities around the world.
8 reasons why we should build your website...
We have a solid understanding of most facets of building communities online. We will build you a website that not only looks great, but is designed to be genuinely useful to your business.
We are friendly, knowledgeable, reliable and are consummate all-rounders in website production, community building and marketing.
We are patient and explain what we are doing and why! We are used to working with people who have little or no technical knowledge and we will look after things that you haven't even considered yet.
We charge less than our peers. Considering our wealth of expertise our rates are low, both for our websites and for our ongoing support.
We provide a depth of service. We can help you with design and development, writing and formatting, professional video production, the creation of digital products, email marketing, website strategy, backups and security, social media and more... just ask!
We are both best selling authors, published through Penguin and John Wiley and Sons.
We have both enjoyed success through our own websites and many wonderful opportunities from our own work online.
We are compassionate, loving people who want to make a difference in the world.
If you are really interested in Serena and John as individuals read on...
Serena Star-Leonard
Serena Star-Leonard is a true renaissance woman. A social entrepreneur, business coach, presenter, writer and the best selling author of two books, Serena has big ideas and the passion and drive to bring them to fruition. She is the founder of dozens of projects from music festivals to community projects, and web communities to social enterprises.
Serena has taught hundreds of business owners how to produce their own website in her popular Website Launchpad courses and with her first book How to Retire in 12 Months. Together with John, she has travelled for over 8 years through 35 countries collecting stories for their project Five Point Five.
For fun Serena enjoys photography, acro yoga, art and painting, cooking, dreaming, scuba diving, hiking, personal development, exploring body and mind, coming up with solutions to the problems of the world and being in warm climates.
John Leonard
John Leonard is a website builder, a videographer, a writer and editor. He enjoys the technical challenges that working on websites provide. He revels in removing the mystique surrounding web development and giving business owners excellent value for money. He is most happy when he is creating videos, telling stories and finishing clients' websites.
A former Dublin GAA player and award winning author of Dub Sub Confidential (Setanta Sports Book of the Year 2015) John directs, films and edits the Five Point Five films and promotional videos. He also handles the installation, security and technical development of the websites.
He enjoys working with Serena to provide an all-round, personable service in this hectic modern world.
He loves to create, be outdoors and to interact with all humans and living creatures. He enjoys being sober, a vegetarian and helping those whom he can.
John runs/co-runs: Sober Paddy,  Five Point Five